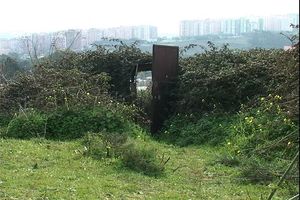 Alexandra do Carmo lives and works in Lisbon, currently a PhD fellow in Artistic Studies at Universidade Nova de Lisboa. Studied at Whitney Museum Independent Study Program, NY; Pratt institute, Brooklyn and ar.co, Lisbon. Exhibited widely in Portugal, United States, Germany, Spain, Ireland. Projects include: The Green Studio at IC19 (2018) Sismografo, Porto,
Studio Socialis
(2014), Carlos Carvalho Gallery (CCG), Lisbon;
Everything was captured (even the movements of the goat)
, 2011,
Quadrum Gallery, Lisbon;
Office/Commercial
(2008) CCG
; A Willow (Or without Godot)
,
2006, Irish Museum of Modern Art, Dublin. Collections include Irish Museum of Modern Art, Ilidio Pinho Foundation (Porto). Supporters: Gulbenkian Foundation; Luso-American Foundation; Institute of the Arts.
Her practice is focused on the studio as a conceptual field of study—the studio as a lens through which to investigate relations between artist and public, revealing the dynamics, conditions and limits of authorship.
Her main area of research is the concept of
Artistic Autonomy for Public Use, in
the north American artistic social practices.